Welcome to New York the Shopping Mecca ! Here is a short list of shopping spots for the ladies handpicked by yours truly

View Shop And The City in a larger map
1.The Apple Store

Central Park – 59th Street & 5th Avenue
You know you are gonna go there, it is the only place you can drag your boyfriend into and then while you're there you can stroll along to Barney's, Tiffany's, Bergdorf Goodman, and even H&M ! Best part about it is that it's open 24 hours a day, 7 days a week, it has the cleanest bathroom, and you can check your email or skype your mom from there. What more can you get ??


2. Bergdorf Goodman

754 5TH AVE & 57th Street
Beautiful windows and the best shoes department in New York to experience a Sex and the City moment !
3.H & M

51st Street & 5th Avenue
No need for an intro here, it is just the best h&m in town, with 3 floors, and of course ya know it is a NYC standard opened 7 days a week…
4.Barneys

Another place to hang out and enjoy, not sure about spending though…, but you can totally pretend to be Carrie Bradshaw or Blair Waldorf up in here !
5. Forever 21

Or Forever 51 it depends who you shop with : from pre-teen to menopause girlfriends you can always find something to (hot) flash to Bieber or Clooney : Super-cheap and borderline tacky but cool if you mix with more upscales brands.
6. Bigelow

414 6TH AVE & 9th Street – West Village
The only Pharmacy in NYC that reminds me of France , I usually go there when missing my favorite French Beauty products or just to see what's new in beauty-land.
The Strand

828 BROADWAY & 12th Street -Union Square
Le Gibert Jeune de New York , great place to buy books of course but also postcards to send to grandma and get the ultimate hipster look with their cotton shopping bags, better than the I love NY bag.
8.Ricky's

44 E 8TH ST & 20 more locations
Needs a drag queen touch? Perfect for anything that involve glitters, wigs, cosmetics, hair lines, and sexy costumes you will find at Ricky's , Plus theere are always some fun gadget to buy. Definitely a NYC spot.
9.Patricia Field

302 BOWERY- NOLITA
To stay on topic Drag Queens meets Sex and The City fans it is THE New York Fashion Place!
10.Uniqlo

546 BROADWAY-SOHO
Always finding something in here, especially the J+ collection ( Jill Sander)
11.Topshop

478 BROADWAY-SOHO
A bit more expensive than H&M and Zara, but a good spot to get accessories & shoes that have a London Hipster touch
12.Muji

455 BROADWAY – SOHO
The only Japanese size I can fit in , actually that my apartment can!
13.Opening Ceremony

35 HOWARD ST- SOHO
The Colette of NYC and the destination for fashionistas.
14.CB2

Broadway & Grand – SOHO
Nice and affordable home decoration store ikea like for new yorkers
15. Steve Madden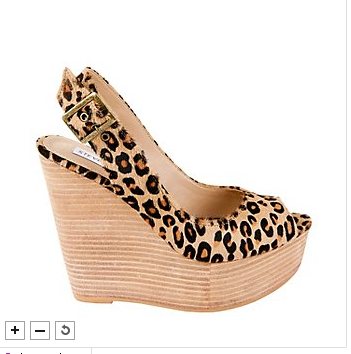 I love Steve MaddenChina shoes can't beat them for "inspired" replicas and awesome colored shoes at their outlet on Rivington ( 2 pairs of uber sexy wedges for the summer for $40)
16.Century 21

22 CORTLANDT ST – FINANCIAL DISTRICT
I thought I should put it on the map anyway because you,  dear tourist will go there for sure.
17. MANICURE & PEDICURE
Renew & Relax Inc
50 3rd Ave between 10th & 11th street
Or best mani-pedi as we say here. You will find that in NYC there is literally as many mani-pedi salon as there are Boulangerie in Paris, one on each block, the price is really cheap around $10 for a mani, but the quality varies. I love RENEW & RELAX because all their tools are uber clean, the staff doesn't change , and my manis are always awesome! Definitely a must do when you are visiting NYC.
And finally some tips to make your shopping experience even better :
Do not wear heels, you are going to walk like never before here, so dear Frenchies use your Converse, dear Italians rock your Puma's.
Duane Reade is your friend: I can guarantee you , you'll buy something in it from Tooth whitening, to shampoos, to nail polish or Cinnamon Chewing-gum.
Free WiFI at any Starbuck's & Apple Store : useful stops if you came with your iPhone or iPad
Choose one neighborhood  per day and stick to it : NYC is very dense but huge at the same time, there is no way you gonna see everything in a day or 2. just pick one and enjoy!
Time Square is over-rated : If you must go just pass by and take a couple of pictures, stop by the M&M's store with your kids and move on!.