LOOK CREATED BY M.A.C ARTIST: KARIN STONE
STEP

BY

STEP …
1.

Start out on your clean face. Lightly buff a thin layer of Luna Cream Colour Base all over your skin with a #187 brush. Set it with Gesso eye shadow and a #116 brush – pressing the eye shadow in rather than buffing it.
2.
Using Blacktrack Fluid Line and a #266 brush – paint in your eyeliner and brows – don't be afraid to experiment with painting an expression on.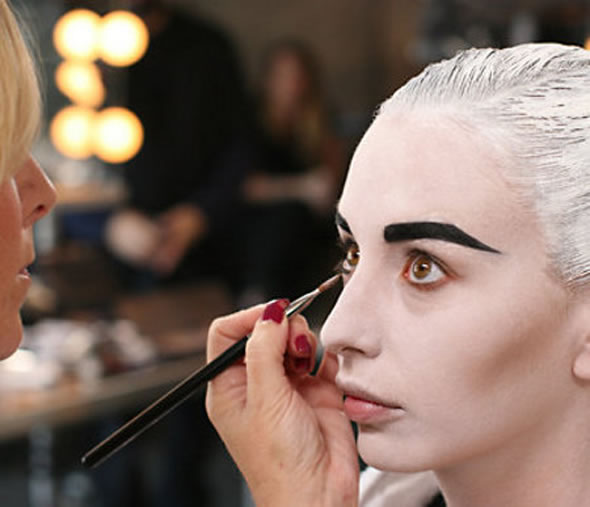 3.

Sculpt your cheek bones with a bit of Concrete or Omega Eye Shadow and paint your lips a

daring red.
4.

Finally, find a

chopstick

or something in your house with a small round shape that you can use as a stamp. Scrape some Passionate Eye Shadow onto a small kitchen plate. Mix some Fix+ into the scraped shadow

– make it not too watery and then dip your stamping tool into it and go to town with your dots.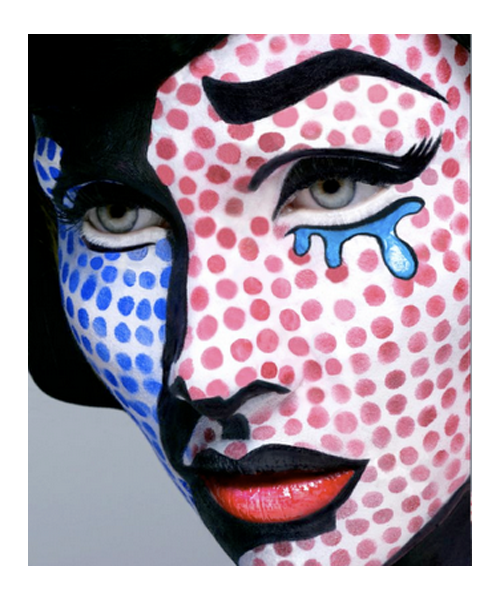 There is also other step by step Halloween make up inspiration, avalaible here (Just change  the number at the end of the url to have acess to all the pdf , ex :…./looks/print/Halloween1.pdf, …/looks/print/Halloween2.pdf)